Summer events & Activities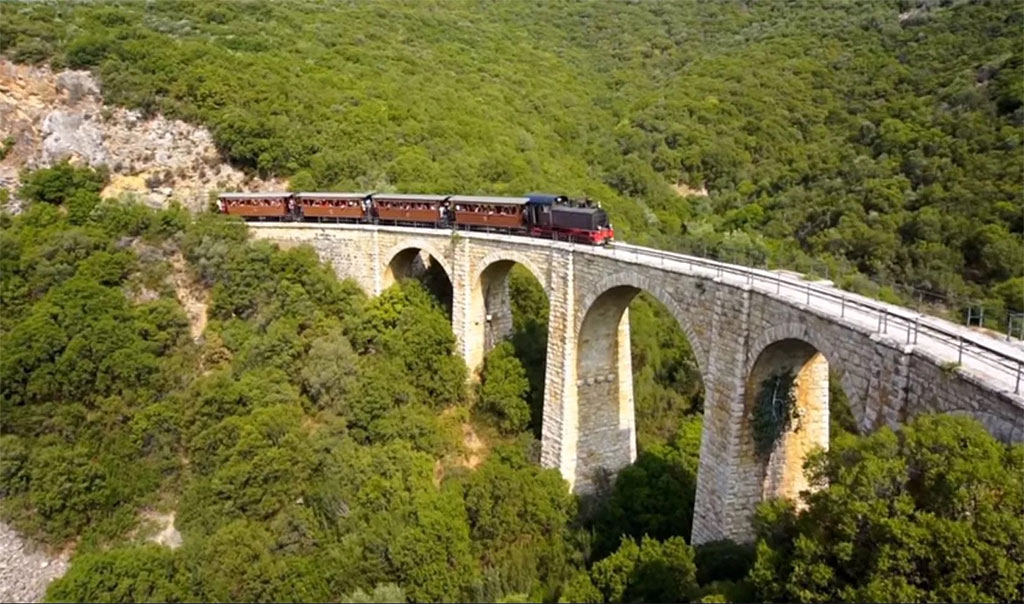 Summer events
Many concerts and music nights are held in Lafkos, some at Lagou Raxi overlooking the pool. The panigyria – festivals are held in the plateia or at the Monastery. Every June the "Traditional Dance Festival" of Lafkos takes place.
The Aggelinis Foundation based in Horto (15 minutes) has presented a summer festival for more than 30 years.  This festival includes international choirs, dance and concerts either in the open-air auditorium or in the former schoolhouse.  The annual programme can be seen on www.horto.net
Activities
The Pelion Train – Moutzouris
Ano Lehonia to Milies and return. Help for tickets from our reception.
The little train of Pelion crosses the mythical routes of the Centaurs and the Dodecatheon as, according to the Ancient Greek Mythology, Pelion was the summer habitat of the twelve gods of Olympus.
Somewhere in the dense forest covering the slopes of Mt. Pelion, and in particular, where the R.R. Station of Milies is today, researchers place the site of the wedding between Pileas and Thetis (the parents of Ahcilles). Legend has is that the mythical battle involving the Centaurs and the Lapiths for the sake of beautiful Ippodameia also took place at this very site.
Deep in the gorge of Taxiarhis, on the last turn towards Milies, lies the cave of wise Centaur Heiron, a central figure in many ancient Greek myths, usually making his appearance as the tutor of Achilles. Heiron, who was a healer, had bestowed upon Achilles's parents the spear which he later used in the Trojan War.
Local
Boat hire – small motor boats, dinghies, sea kayaks and charter yachts
Wine Tasting in one ofthe local vineyards
A network of off-road tracks and mountain bike trails
Nature walks
Scuba diving
Day and evening cruises – visits to Sporades (Skiathos) and Trikeri Island
Horse back riding
Day fishing with a barbeque
Day trips a little further
Meteora UNESCO site
Volos archaeological museum
Damouchari (Mama Mia harbour)
Visit Skiathos island (by taxi-boat)
Go to "Dimini &  Sesklo" settlements
Visit the Pelion Orchid Centre