Πανηγύρια – Festivals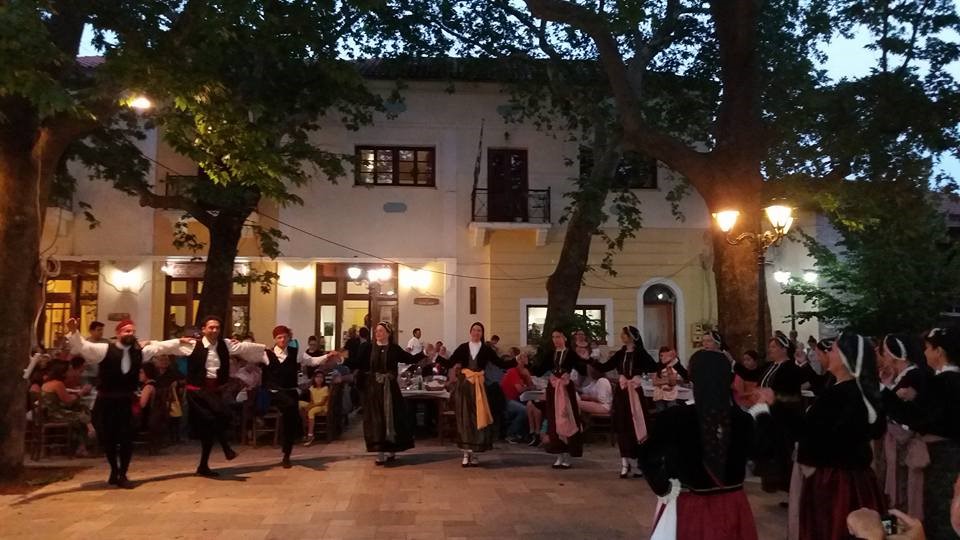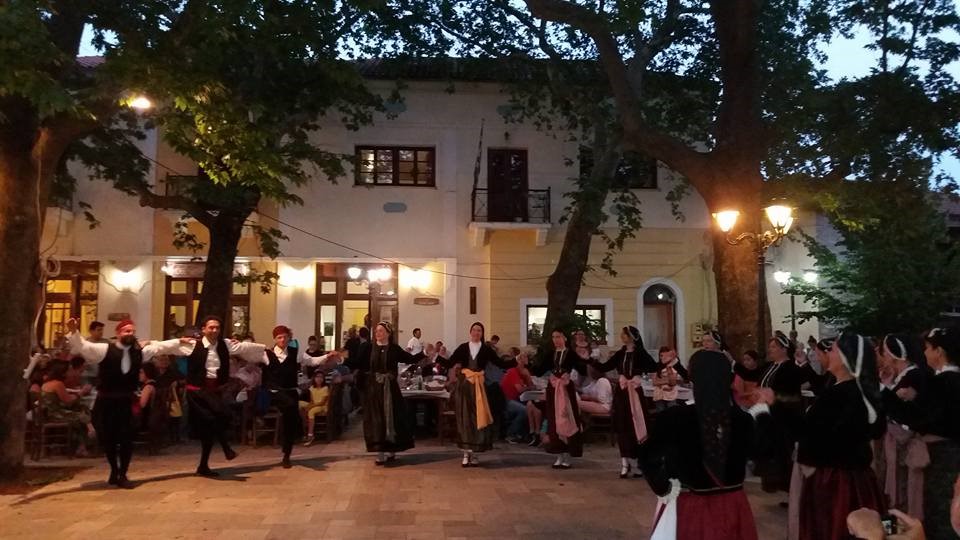 LOCAL FESTIVALS AND DANCING
HORTO FESTIVAL Angelinis_Hadjinikou Cultural Foundation
International Workshops (Choral and instrumental) and indoor Hall

Summer Festival with visiting artists in Open Air Theatre
Website: www.horto.net
PAOU AUGUST FESTIVAL Under the auspices of the University of Thessaly (Congress and Cultural Centre)
Musical explorations overlooking the sky and the sea with artists from Greece and abroad
Website: http://paufestival.uth.gr/-/index.php/en/home/pau-festival
PANIGYRI IN LAFKOS
FESTIVAL OF SAINT ATHANASIOS

01 & 02 May
On May 1st, the eve of the holiday, the Monastery of Saint Athanasios is opened and there is a liturgy with "artoklasia" (the cutting and sharing of bread performed in Orthodox Christian services). Afterwards food is offered which is prepared by the local women with generous donations of meat from local shepherds. The locals also bring Greek barbecues in the Monastery's courtyard. Afterwards there is a celebration in the 3 large dining rooms found within the monastery's halls. The following morning there is a church service followed by coffee, food and more celebrations and dancing. In the afternoon the priest along with the locals return the icon of Saint Athanasios to the main church in Lafkos.
FESTIVAL OF

AGIA

PARASKEVI

26 & 27

JULY
The largest festival in Lafkos. On the eve of the festival there is a church service and "artoklasia" in the church of Saint Paraskevi. Afterwards there is a huge celebration with live traditional music in the Plateia (village square). On the day of the holiday, there is another liturgy and at night the celebration continues.
FESTIVAL OF HOLY MARY (NATIVITY OF THE THEOTOKOS)

8, 9 & 10

SEPTEMBER
The main church of the village, the Nativity of the Theotokos which is found in the main square, celebrates its name day. In the evening of the day before the celebration there is a church service as well as the morning on the day of the celebration. On all three nights there is a huge celebration in the town square with live traditional music and dancing.
With thanks to http://lafkos.gr/en/
EASTER IN TRIKERI
Every first Friday after the Greek Orthodox Easter this little known Festival takes place in Trikeri village, 40 minutes from Lafkos. Local women wear the traditional costumes with their bright colours and ornaments.
https://www.youtube.com/watch?v=Max2fpsGiQY